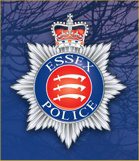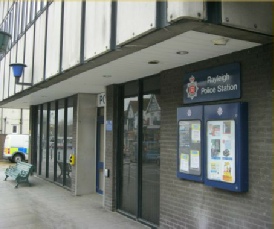 Most Recent Essex Community Messages received in Jan/Feb 2017
(Because of the number of links shown we no longer make direct links - please simply copy and paste to your browser)
20/2/17
Are you fed up with noisy, nuisance vehicles causing you sleepless nights? Racing up and down your streets, putting you and others at risk?
Essex Police receive daily complaints of this activity in your district, with spring around the corner there will be an increase in this anti social behaviour, however your local community policing team are committed to addressing this blight on our community.
If you witness ASB involving vehicles, please contact Essex Police and report it. Unless you tell us, we will not know.
Time, date, place, make and model of the offending vehicles would help us to address offending behaviour by utilising Police powers under the ROAD TRAFFIC ACT 1988 and ANTI-SOCIAL BEHAVIOUR, CRIME AND POLICING ACT 2014. If you have dash cam or CCTV footage that clearly shows the offenders committing road traffic offences then this is excellent evidence which we can use in court should you be willing to provide a statement.
You can contact Essex Police on 101 (999 in an emergency) or report online www.essex.police.uk/doitonline. These are monitored 24/7. Alternatively you can contact your local Community Policing Team via the following methods:
www.facebook.com/epcastlepointandrochford
www.twitter.com/cprochfordcpt
Email: castlepointandrochfordcpt@essex.pnn.police.uk
19/2/17
A generator was stolen overnight from a compound in Mill Lane, Stambridge between 17th and 18th February. The generator was a red Machine Mart generator and would have required two persons to remove it. A fence has also been damaged as a result of the theft.
This would also have required a van or truck to remove the stolen item, if you were in the area at the time and saw any suspicious activity (possibly in the early hours), then please call Essex Police on 101 or report anonymously via CrimeStoppers UK.
Agricultural and industrial light and heavy plant are at particular risk in rural locations. Please consider immobilising the plant when not in use and securing it with heavy duty locks and chains. Adding the make, model and serial number to the immobilise.com database helps us to recover your property should the Police find it.
18/2/17
Essex Police have received reports of two shed burglaries in Rochford Garden Way, Rochford between 11th and 17th February.
During these colder months, we tend to not venture into our gardens as much. You can protect your possessions by securing gates, moving bins away from walls and fences as well as investing in good quality padlocks for your shed doors. Inexpensive shed alarms are also available from most DIY outlets.
14/2/17
A burglary occurred in Rochford Garden Way, Rochford. This was occurred between Thursday 9th February 4pm and Monday 14th February 4pm. Do you have any information that may assist in our enquires. If so please call Essex Police on 101.
If you have an emergency please dial 999.
1/2/17
When reporting a crime or suspicious activity; use the 5x WH plus HOW. (1) WHO - describe the suspect or vehicle including number plates. (2) WHAT - describe what is happening. (3) WHERE - provide location in as much detail as possible. Any Landmarks, any direction of travel etc? (4) WHEN - report promptly and explain how long ago did it occur. (5) WHY - is it happening? (6) HOW - is it being done? Any weapons etc? Never put yourself in danger to obtain information. If you can safely record the incident on your mobile phone that is always useful to police. Names and number plates are important.
31/1/17
It is an offence to not keep your number plates and lights on your vehicles clean. It only takes a few moments to wipe them before each journey. You could face a hefty fine or even increase the chances of you being involved in a traffic collision. Thank you.
31/1/17
Police have received a number of reports in the last two weeks of people begging in the Rayleigh area. A member of public was also approached in Sainsbury's Car Park at the Rayleigh Weir by a male asking for money for his family, the male spoke in an Italian accent, please be aware of this when out in town centres and general shopping areas. If you see anything suspicious please report the incident to Essex Police on the non-emergency number 101.
Return to Police & Messaging Contents page

Most Recent Essex Community Messages received
(Because of the number of links shown we no longer make direct links - please simply copy and paste to your browser)
12/9.18
As the autumn nights draw in the tell-tale signs of the empty house become more apparent.
FACT: Most burglars will prefer to target the empty house unseen and avoid any confrontation.
As the days get shorter if you work away from home, or even pop out to get the children from school by the time you return home it may already be dark. A house in darkness says no one is in especially if your neighbour's houses either side have lights on and show other signs of being occupied. If you back onto open farmland or have parking areas or footpaths to side or rear this may be even more apparent.
Create the "Illusion of Occupancy", when its dark make your home look like you are in. Leave lights on or put them on timers or daylight sensors to come when it gets dark. Remember though no one lives in the hall or on the landing so if you leave these lights on supplement these with lights on in rooms that you would normally occupy at that time of day i.e. lounge and kitchen. A carefully placed imitation TV or "Fake TV" can further add to that illusion of occupancy by making it look like the television is on. Some burglars may also listen at windows or letterboxes for sign of activity, so consider leaving a radio on within your home.
Don't forget the outside of your property too, if burglars see that it is lit they are less likely to approach for fear of being seen.
Leave lights on, with energy efficient bulbs it costs very little nowadays and yet may save you lots!


25/7/18
Volunteering for Victim Support – New Training Dates
Volunteer for Victim Support and learn new skills whilst making a positive difference to people's lives. If you are reliable and have great listening skills we will train you to offer emotional and practical support to people affected by crime in your local community. Our next four day training course for new volunteers will be held on the 5th, 6th, 12th & 13th of October near Chelmsford.
To find out more about volunteering with VS, please contact the Essex team on 01277 357557 or essexvolunteering@victimsupport.org.uk
Phone: 01277357557
Victim Support, Suite 4, The Chequers, High Street, Ingatestone, Essex CM4 0DG
Registered charity no. 298028 | Company no. 2158780 | victimsupport.org.uk
18/6/18
Restorative Justice and Mediation Service.
This is a scheme which will allow victims of crime and anti-social behaviour (such as neighbour disputes) the chance to communicate with the perpetrator/s. We are offering an opportunity for people who have the ability to learn skills that would allow them to assist us.
The Essex Restorative Justice and Mediation Service facilitates safe communication between those involved in a crime or conflict and allow victims to ask questions and receive meaningful reparation for the harm that has been caused. We are looking for volunteers to help us to deliver this service.
 You would receive full training and ongoing support
 You would become part of a friendly and supportive team
 You would be able to fit this role around your existing commitments
If you are aged over 18 years, live in Essex and are interested in learning more about this exciting and challenging volunteering role please contact restorativejustice@essex.pnn.police.uk or ring 01245 291609
29/5/18
Do you lock your motorcycle when unattended? Have you invested in enough security to prevent opportunist thieves stealing your moped or motorcycle? Over the last 7 days, 5 motorcycles have been stolen across both districts. These have predominantly been overnight, however mopeds/motorcycles are extremely vulnerable to the relative ease of lifting them up into a van or simply being pushed away if they are not properly secured.
Please consider:
Always using the steering lock
Front and back brake disk locks (use lock reminders on your grips!)
Fitting an Alarm / immobiliser if not already fitted
Heavy duty chain and padlock (Some insurance companies will only pay out if you can provide proof of purchase on an approved chain and padlock)
Investing in a good quality ground anchor
Keep the bike covered when parked outside your address (this prevents would be thieves from carrying out a quick visual assessment of your security).
If possible, always store your moped / motorcycle in a locked shed or garage, out of sight from passers by.
Never leave your helmet, bag or other kit on your moped/motorcycle unattended
Consider in investing in CCTV and good lighting to cover the area where your moped/motorcycle is stored overnight.
11/5/18
Rogue Traders Warning
Essex Police have noted an increase in Rogue Traders and offer the following advice. Rogue traders are people who call at your door pretending to be qualified tradespeople and offering to do work on your home. They may call and state that you could need one of the following services. Roof repairs Lawn repairs Driveways power washed Driveway repairs or replaced Fence repairs Garden services, tree lopping. Waste clearance They may seem friendly and persuasive but too often they target vulnerable elderly people and local residents are encouraged to actively try to prevent rogue trader incidents occurring in their area. The rogue traders may claim to know your neighbours and have done work for them but often the work they promise to complete didn't need doing in the first place. You decide whether you need any work done to our house, not them. If you think you've been taken in by a rogue trader, please let us know by calling 101, contact Trading Standards - https://www.citizensadvice.org.uk/consumer/get-more-help/report-to-trading-standards/ Take a look at our advice to make sure you don't fall victim to a rogue trader. A genuine trader won't: • Call without an appointment • Ask you to go to the bank to withdraw cash or make a money transfer • Offer to take you to the bank to withdraw cash for payment • Ask you to pay in full before the work is complete • Insist that you make a decision about the work they're offering to do on the spot • Bully or scare you into doing the work If you do think you need some work doing: • Contact a Buy With Confidence accredited trader • Get a number of quotes • Get a written estimate detailing exactly what work will be carried out, how much it will cost and what the terms of payment are. • Take your time to make sure you're happy with what you're undertaking – ask a trusted friend/relative for advice or ring the Buy with Confidence number 08454 040506. Doorstep sellers As well as calling at your door and offering to carry out work on your home, other rogue traders try to sell poor quality goods for highly inflated prices. It can be difficult to refuse some sales people on your doorstep and you can be pressured into buying something you do not want or that is not good value for money. Simple steps 1. Check the trader's identity: were you expecting them? If not, but you are interested in what they are selling, ask them to come back at a more convenient time and try to have another person with you. 2. Take control: you ask the questions and try to remember that it is a business situation. 3. Be aware that doorstep sellers are not your friends: watch out for clever sales techniques where you may be made to feel like you have lots in common. 4. Don't sign on the spot: even if it means that you could lose a 'special discount'. Take time to reflect, think about your purchase and shop around. 5. You have a right to cancel: If you do purchase something for more than £35 from doorstep sales people you have 7 days to change your mind. This information should be given to you in writing by the sales person. 6. If in doubt, ask the person to leave: phone Consumer Direct or Essex County Council Trading Standards on 08454 040 506 for further advice. You can also contact Essex Police using the non-emergency number 101. If you feel threatened by a sales person in your own home call 999.
1/15/198
Keyless car theft: Crime prevention advice from Essex Police
1. Store your keys away from household entry points. Keeping your keyless entry fob out of sight is not enough – thieves only need to gain proximity to the key to amplify the signal. Faraday Bags can be purchased online and in stores, these will prevent your signal being intercepted and your vehicle stolen.
2. Despite social media or public opinion, DO NOT leave keys in the fridge, microwave or a tin as this may do more damage to the key and is unlikely to be effective.
3. Review your car security. Check for after-market security devices such as steering locks or trackers, which are proven to deter thieves. If your vehicle has a manufacturer's installed tracker, check with your insurers before you alter it as it may invalidate your insur
4. Contact your dealer and talk about the digital features in your car. Have there been any software updates you can take advantage of?
5. If you have a garage, use it!


27/4/18
Police have received reports of garages being broken in to; the particular items that have been stolen are pedal cycles and lawnmowers. Please remember to lock your garage, other ways to help prevent your garage being broken in to could be by parking a vehicle in front of your garage door or purchasing a garage defender. If you see anything suspicious please report this to Essex Police on the non-emergency number 101 in an emergency please dial 999. Castle Point and Rochford Neighbourhood Policing Team 101 Extension: 490126
Return to Police & Messaging Contents page