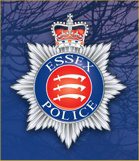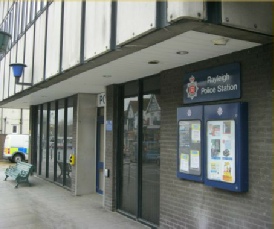 Most Recent Essex Community Messages received in Jan/Feb 2017
(Because of the number of links shown we no longer make direct links - please simply copy and paste to your browser)
20/2/17
Are you fed up with noisy, nuisance vehicles causing you sleepless nights? Racing up and down your streets, putting you and others at risk?
Essex Police receive daily complaints of this activity in your district, with spring around the corner there will be an increase in this anti social behaviour, however your local community policing team are committed to addressing this blight on our community.
If you witness ASB involving vehicles, please contact Essex Police and report it. Unless you tell us, we will not know.
Time, date, place, make and model of the offending vehicles would help us to address offending behaviour by utilising Police powers under the ROAD TRAFFIC ACT 1988 and ANTI-SOCIAL BEHAVIOUR, CRIME AND POLICING ACT 2014. If you have dash cam or CCTV footage that clearly shows the offenders committing road traffic offences then this is excellent evidence which we can use in court should you be willing to provide a statement.
You can contact Essex Police on 101 (999 in an emergency) or report online www.essex.police.uk/doitonline. These are monitored 24/7. Alternatively you can contact your local Community Policing Team via the following methods:
www.facebook.com/epcastlepointandrochford
www.twitter.com/cprochfordcpt
Email: castlepointandrochfordcpt@essex.pnn.police.uk
19/2/17
A generator was stolen overnight from a compound in Mill Lane, Stambridge between 17th and 18th February. The generator was a red Machine Mart generator and would have required two persons to remove it. A fence has also been damaged as a result of the theft.
This would also have required a van or truck to remove the stolen item, if you were in the area at the time and saw any suspicious activity (possibly in the early hours), then please call Essex Police on 101 or report anonymously via CrimeStoppers UK.
Agricultural and industrial light and heavy plant are at particular risk in rural locations. Please consider immobilising the plant when not in use and securing it with heavy duty locks and chains. Adding the make, model and serial number to the immobilise.com database helps us to recover your property should the Police find it.
18/2/17
Essex Police have received reports of two shed burglaries in Rochford Garden Way, Rochford between 11th and 17th February.
During these colder months, we tend to not venture into our gardens as much. You can protect your possessions by securing gates, moving bins away from walls and fences as well as investing in good quality padlocks for your shed doors. Inexpensive shed alarms are also available from most DIY outlets.
14/2/17
A burglary occurred in Rochford Garden Way, Rochford. This was occurred between Thursday 9th February 4pm and Monday 14th February 4pm. Do you have any information that may assist in our enquires. If so please call Essex Police on 101.
If you have an emergency please dial 999.
1/2/17
When reporting a crime or suspicious activity; use the 5x WH plus HOW. (1) WHO - describe the suspect or vehicle including number plates. (2) WHAT - describe what is happening. (3) WHERE - provide location in as much detail as possible. Any Landmarks, any direction of travel etc? (4) WHEN - report promptly and explain how long ago did it occur. (5) WHY - is it happening? (6) HOW - is it being done? Any weapons etc? Never put yourself in danger to obtain information. If you can safely record the incident on your mobile phone that is always useful to police. Names and number plates are important.
31/1/17
It is an offence to not keep your number plates and lights on your vehicles clean. It only takes a few moments to wipe them before each journey. You could face a hefty fine or even increase the chances of you being involved in a traffic collision. Thank you.
31/1/17
Police have received a number of reports in the last two weeks of people begging in the Rayleigh area. A member of public was also approached in Sainsbury's Car Park at the Rayleigh Weir by a male asking for money for his family, the male spoke in an Italian accent, please be aware of this when out in town centres and general shopping areas. If you see anything suspicious please report the incident to Essex Police on the non-emergency number 101.
Return to Police & Messaging Contents page

Most Recent Essex Community Messages received
(Because of the number of links shown we no longer make direct links - please simply copy and paste to your browser)
6/12/17
Results of the Policing in Essex Precept Survey
Essex residents are willing to invest more in policing – that's the message from members of the public who took part in a recent survey carried out by Roger Hirst, the Police, Fire and Crime Commissioner for Essex. More than 5,000 people completed the survey.
The headline results are:
• Investing in more policing – 66 percent of respondents said that in general they would be prepared to invest more in policing to help improve the service provided.
• Lifting the cap on the policing element of the Council Tax – 65 percent of respondents said that if the Government agreed to it, they would be prepared to see the cap lifted so that more Council Tax could be raised and made available for policing in Essex.
• 75 per cent of those who gave a view said they were prepared to contribute an additional £10 or more per annum to invest in policing. Another 16 per cent were prepared to pay £5 a year more.
Roger Hirst said: "It is clear from the results of this survey that people want to see more investment in local policing and that investment should be focussed on local neighbourhood policing, tackling anti-social behaviour, gangs and dealing with serious and organised crime. This echoes what I hear at the regular public meetings that I hold in each district across Essex."
He added: "I will be using these results while I look at how we move forward on investing in policing across the country.
"We should hear from the Government in mid-December what the police funding settlement will be which will give us a clearer picture about the future financial situation. I am the national lead for finance for Police and Crime Commissioners and have been lobbying the Government for a fairer financial settlement for police forces across the country, as well as for the freedom to raise the police precept. These results will be an important piece of my argument while I continue these discussions.
"I would like to thank everybody who took the time to complete the survey. Your views on policing are greatly appreciated."
The full report is available here: http://www.essex.pfcc.police.uk/news/paying-policing-results-policing-essex-precept-survey/
27/11/17
On 26th November around quarter to nine in the evening, a male attended an address in Hockley claiming to have a delivery for the resident, however the resident would not open the door to him and the male left shortly after. The resident was not expecting any deliveries and is elderly. The suspect is described as white, 40 years old, around 5'4" tall and medium build with dark hair and a beard. He was also carrying a red toolbox. An officer from the community policing team attended shortly after and carried out a search for the suspect, but he was not found. The victim has received additional support from CPT as a result of this incident. There have been no further incidents reported.
This resident had the right idea; not to open their door to strangers and to call Police if they felt this activity was suspicious, however other elderly residents or vulnerable persons may believe late night callers and inadvertently give them access to their property.
If you have an elderly relative, friend or neighbour that you feel may be at risk, please ensure:
1. They lock / secure all doors and windows
2. Use a door chain / spy hole if fitted
3. They do not open the door to strangers claiming to be workmen, delivery drivers, utilities or Police etc without checking their credentials and calling the company or organisation first. If they are legitimate they will not mind waiting.
4. They close all curtains and leave lights on to show someone is at home. The elderly have a habit of turning off unnecessary lighting to save money, however this makes the house look unoccupied and increases the risk.
5. They call Essex Police on 101 (or 999 in an emergency) if they are suspicious.
If you have any information regarding this incident, please call 101 and quote incident number 0981 26/11, or anonymously via Crimestoppers UK 0800 555 111.
27/11/17
In 2017 Castle Point & Rochford have seen an increase in pedal cycle thefts, an additional 36 more than this time last year. Many bike thefts are spontaneous (for example: bikes left in front gardens or outside shops). If left unlocked, they can be taken in seconds. ALWAYS take that bit of time to lock and secure your bike. With Christmas around the corner, new bicycles are at increased risk and it is worth investing in a decent lock or chain that befits the bike - there is no point securing a £500 pedal cycle with a £5 combination lock! Most insurers recommend investing in 10% of your budget to spend on security, in fact some insurance companies will not pay out unless you have a certified lock fitted to the bike.
Security marking is helpful, although only if the bicycle is taken and subsequently recorded. You can also record the details of your property on the Immobilise website for free. Recovered property is routinely checked by UK police forces against this database.
26/11/17
Unfortunately our districts continue to see an increase of vehicle related crime and some of this appears to be opportunists trying car doors and 'getting lucky'. We are in receipt of CCTV that clearly shows offenders opening car doors, without using any force at all, and gaining entry into vehicles and taking the owners property. Unfortunately CCTV alone is not enough to identify suspects if their faces are covered.
Sadly these opportunists will continue to prevail and if they find one vehicle insecure, they will continue to try every car door in the street until they 'strike lucky' again.
For car owners across the District, reduce your chance of being a victim of car crime by three simple steps:
1 - Remove all valuables from the car whenever possible (including overnight)
2 - If you can't – place them out of sight
3 - Lock the car whenever you leave it – and double check it's locked before you walk away
Please report any crime via 101 or online www.essex.police.uk/doitonline or 999 in an emergency. If you have any information on the recent spate of vehicle crime in the Rochford and Castle Point districts you can report anonymously on Crimestoppers.
27/10/17
Can you recognise a 'phishing' email, text or other online service?
Scammers are becoming increasingly sophisticated and use techniques to try and con you out of your hard earned money, or dupe you out of your personal details in order to use it for criminal purposes, buying goods or passing it onto organised crime groups for illegal activity. This can offend some of the worst criminal activity, including terrorism. There are literally 1000's of variations of 'phishing' but they all have the same goal.
You can protect yourself by taking a few precautions. Be aware that certain websites can take you to websites that look legitimate but are not. If you receive an email, never click on the 'manage/cancel transaction' or 'log-in' prompt. If you are going to check your account, log in separately from the official website or app. If you have an account with a legitimate company, they will always use your name, not the email address.
Poor grammar or spelling. Many of this scams originate from overseas, the likes of PayPal or Amazon will not spell a word incorrectly nor would they have poor grammar.
Not sure? click once on the senders email address and click properties. If it doesn't look how it should, there is a big risk that it is not legitimate.
3/10/17
Doorstep Crime usually occurs when residents are called upon in relation to bogus property repairs or gardening services. The Doorstep callers may suggest that there is some urgency to work being carried out so that you allow them to enter your property. The callers charge extortionate prices for poor and unnecessary work.
We want you to be aware of this type of activity to ensure this doesn't happen to you, or anyone you know.
Here are some useful tips to remember:
• If anyone arrives at your door, ask them for identification - you do not have to let them in and they must leave if you request them to do so.
• If you decide you are interested in the work, take the time to research other companies and find out about their businesses.
If you fear that this has happened to you, or you need to report this in the future please do not hesitate to do so. If you feel you are in immediate danger call 999, if the incident has already occurred please report through 101.
25/9/17
Restorative Justice and Mediation Service
This is a scheme which will allow victims of crime and anti-social behaviour (such as neighbour disputes) the chance to communicate with the perpetrator/s.
We are offering an opportunity for people who have the ability to learn skills that would allow them to assist us.
The Essex Restorative Justice and Mediation Service facilitates safe communication between those involved in a crime or conflict and allow victims to ask questions and receive meaningful reparation for the harm that has been caused. We are looking for volunteers to help us to deliver this service.
You would receive full training and ongoing support
You would become part of a friendly and supportive team
You would be able to fit this role around your existing commitments
If you are aged over 18 years, live in Essex and are interested in learning more about this exciting and challenging volunteering role please contact restorativejustice@essex.pnn.police.uk or ring 01245 291609
13/9/17
Upon walking down the road and with the darker nights now it is easy to spot that empty house; there is a line of houses, lights within and signs of occupancy. In the middle of these houses is a similar house but this one is in darkness with no signs of occupancy, easy to spot the empty house and chances are the burglar will too. At this time of year an increased number of house burglaries occur between dusk and when you get home. You don't have to be a magician to create the illusion of occupancy and it may help protect your house.
To become an illusionist make your home appear occupied even when you are out. Simple things like lights on timers in rooms that you would normally occupy whilst in and a TV simulator for the evenings, you can now even get a timer that fits over your light switches (search on the internet for light switch timer) and door bells you can monitor and answer remotely via your mobile phone. During the day leave a radio on, boots outside the back door, newspaper over the arm of the chair with a drink on the table and a pair of spectacles, the list goes on. Don't leave garden tools out in the garden though or you may find the burglar uses them. Lock tools securely away in a secure shed or garage; use a shed alarm these can also be remotely monitored too.
Return to Police & Messaging Contents page