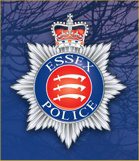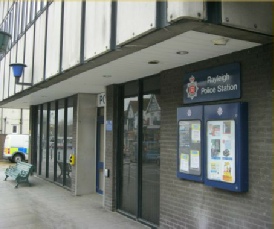 Most Recent Essex Community Messages received in Jan/Feb 2017
(Because of the number of links shown we no longer make direct links - please simply copy and paste to your browser)
20/2/17
Are you fed up with noisy, nuisance vehicles causing you sleepless nights? Racing up and down your streets, putting you and others at risk?
Essex Police receive daily complaints of this activity in your district, with spring around the corner there will be an increase in this anti social behaviour, however your local community policing team are committed to addressing this blight on our community.
If you witness ASB involving vehicles, please contact Essex Police and report it. Unless you tell us, we will not know.
Time, date, place, make and model of the offending vehicles would help us to address offending behaviour by utilising Police powers under the ROAD TRAFFIC ACT 1988 and ANTI-SOCIAL BEHAVIOUR, CRIME AND POLICING ACT 2014. If you have dash cam or CCTV footage that clearly shows the offenders committing road traffic offences then this is excellent evidence which we can use in court should you be willing to provide a statement.
You can contact Essex Police on 101 (999 in an emergency) or report online www.essex.police.uk/doitonline. These are monitored 24/7. Alternatively you can contact your local Community Policing Team via the following methods:
www.facebook.com/epcastlepointandrochford
www.twitter.com/cprochfordcpt
Email: castlepointandrochfordcpt@essex.pnn.police.uk
19/2/17
A generator was stolen overnight from a compound in Mill Lane, Stambridge between 17th and 18th February. The generator was a red Machine Mart generator and would have required two persons to remove it. A fence has also been damaged as a result of the theft.
This would also have required a van or truck to remove the stolen item, if you were in the area at the time and saw any suspicious activity (possibly in the early hours), then please call Essex Police on 101 or report anonymously via CrimeStoppers UK.
Agricultural and industrial light and heavy plant are at particular risk in rural locations. Please consider immobilising the plant when not in use and securing it with heavy duty locks and chains. Adding the make, model and serial number to the immobilise.com database helps us to recover your property should the Police find it.
18/2/17
Essex Police have received reports of two shed burglaries in Rochford Garden Way, Rochford between 11th and 17th February.
During these colder months, we tend to not venture into our gardens as much. You can protect your possessions by securing gates, moving bins away from walls and fences as well as investing in good quality padlocks for your shed doors. Inexpensive shed alarms are also available from most DIY outlets.
14/2/17
A burglary occurred in Rochford Garden Way, Rochford. This was occurred between Thursday 9th February 4pm and Monday 14th February 4pm. Do you have any information that may assist in our enquires. If so please call Essex Police on 101.
If you have an emergency please dial 999.
1/2/17
When reporting a crime or suspicious activity; use the 5x WH plus HOW. (1) WHO - describe the suspect or vehicle including number plates. (2) WHAT - describe what is happening. (3) WHERE - provide location in as much detail as possible. Any Landmarks, any direction of travel etc? (4) WHEN - report promptly and explain how long ago did it occur. (5) WHY - is it happening? (6) HOW - is it being done? Any weapons etc? Never put yourself in danger to obtain information. If you can safely record the incident on your mobile phone that is always useful to police. Names and number plates are important.
31/1/17
It is an offence to not keep your number plates and lights on your vehicles clean. It only takes a few moments to wipe them before each journey. You could face a hefty fine or even increase the chances of you being involved in a traffic collision. Thank you.
31/1/17
Police have received a number of reports in the last two weeks of people begging in the Rayleigh area. A member of public was also approached in Sainsbury's Car Park at the Rayleigh Weir by a male asking for money for his family, the male spoke in an Italian accent, please be aware of this when out in town centres and general shopping areas. If you see anything suspicious please report the incident to Essex Police on the non-emergency number 101.
Return to Police & Messaging Contents page

Most Recent Essex Community Messages received
(Because of the number of links shown we no longer make direct links - please simply copy and paste to your browser
6/11/18
Paying for Policing – We need your opinion
Do you want to see an improved Police Service in Essex? And are you willing to pay more Council Tax to provide it? Those are the questions being asked by Roger Hirst, the Police, Fire and Crime Commissioner for Essex.
Essex residents are being asked to fill in a survey so Mr Hirst can see what the county's opinion is on increasing resources for Essex Police.
He also wants to know what they think about the policing priorities for Essex.
Funding for Essex Police comes from two sources – central Government and local Council Tax. Taking these two funding sources into account, Essex Police receives the second lowest funding per resident of any police force in the country and has one of the lowest Council Tax precepts for policing. Next year we are also expecting significant additional costs from increases in police officer pay, higher insurance costs and changes to police officer pensions. There will also be costs as a result of extending the police's Airwave radio system due to delays in the roll out of the National Emergency Services Communication Programme.
Roger Hirst, Police, Fire and Crime Commissioner for Essex, said: "I want to provide the best possible policing service, which is what the people of Essex rightly deserve. Increasing investment will help the Chief Constable deliver this. I am working hard to lobby the Government but we cannot yet know the scale of any increase in central Government funding. I can of course raise the policing precept. Before I do that I want to know what people think."
Last year, Mr Hirst carried out a similar survey which received more than 5,000 responses. Approximately two thirds of the people who answered (65 per cent) said they would be prepared to see the police element of local Council Tax increased by more than two per cent so more money could be made available for policing in Essex. More than half were prepared to pay up to £20 more per year.
Mr Hirst said: "In light of the results from last year's survey, I raised the policing element of the Council Tax by up to £12, or £1 a month, for a Band D property. This increase, as part of the £450 million in police funding secured nationally from the Government last year, allowed Essex Police to recruit 150 more frontline officers, bringing the total amount of Essex Police officers to at least 3,000. These additional officers are being recruited and trained and will be arriving in local communities by February 2019."
He added: "Whilst filling the survey I would also like people to give their views on the policing priorities for Essex. I want to make sure that they reflect the needs of the communities that Essex Police serves."
People can fill in the survey online via this link http://www.essex.pfcc.police.uk/policing-precept-survey-2018/
Hard copies are also available on request. Please contact the Office of the Police, Fire and Crime Commissioner on 01245 291600 if you would like a copy or you can email pfcc@essex.pnn.police.uk. You can also write to PFCC for Essex, Kelvedon Park, London Road, Rivenhall, Witham, Essex, CM8 3HB.
The survey will be live from 1am on Tuesday, November 6 and will close at midnight on Tuesday, November 27.
The Band D Council Tax for policing in Essex for 2018/19 is £169.02 per year.
This is not a referendum, it is an opportunity to gauge opinions so those views can be taken into account as part of the decision making process. The survey only reflects the policing element of the Council Tax precept and not the precept relating to Essex County Fire and Rescue Service.
2/11/18
THIRTEEN people have reported a bogus caller in the Southend area.
Officers have received calls that a man had been knocking at properties and claiming to be diabetic before asking for money to get to the Benfleet area.
The man told the residents that he would pay them back but has not done so.
Police also understand that on occasions he has been allowed into properties and given food.
All the reports happened last month with the latest three being between Monday, October 29, and Wednesday, October 31, at addresses in Prince Avenue, Henley Crescent and Kenilworth Gardens in Westcliff.
Investigating officer PC Ian Hopgood, of Southend CID, said: "We believe this man is going door to door, particularly preying on the kind nature of vulnerable and elderly people. "We believe they have given generously after hearing of his diagnosis and his need to get home. "We would urge anyone with information about this suspicious behaviour to report it to us."
This force is now issuing the following advice:
•Don't be frightened to ask for identification and always check it carefully. If you're not sure, ask them to come back another day
•Think about installing a door chain and use it. Keep the door on the chain until you've seen identification
•If you need your glasses to read the identification, close the door before going to find them. Don't leave the door open and unattended
•Remember to lock the back door before opening the front
•Don't be pressured into letting someone into your home if you have suspicions
•Don't keep large amounts of cash in the house
•Don't believe scare stories. Not all callers are genuine.


30/10/18
Join the Police, Fire and Crime Commissioner for Essex and the Chief Constable of Essex Police to celebrate the launch of the Essex Police Crime Prevention Strategy taking place on Monday 12th November 2018 at The Essex Barn, Channels, CM3 3PT The event is open 1.00pm – 3.45pm
There will be information about the new strategy, stands showcasing crime prevention companies and the work of some of our partners, and an opportunity to network. It is not essential to RSVP, however it would be helpful for us to have an idea of expected numbers in advance; to advise or attendance, or if you have any queries about the event, please contact suzanne.harris@essex.pnn.police.uk
)
8/10/18
Tips for a crime free Christmas shop.
The tips for a crime free Christmas shop start before you leave your house, after all you don't want to come home to find the house broken into.

1. Garden tools securely locked away in the shed – Burglars will be happy to use your tools to break into your house.
2. Create the illusion your home is occupied - Radio and lights on a timer in rooms you would normally occupy, there is even a device called "Fake TV" that flashes a series of lights when it gets dark that looks like the TV is on. There are now door bells that you can view and answer from your Smartphone.
3. Lock up properly not just your windows and doors in the house, but also any gates and outbuildings.
4. Choose a "Park Mark" car park where you can http://www.parkmark.co.uk/ . By choosing a Park Mark® Safer Parking facility you are visiting a car park that has been vetted by the Police and has measures in place in order to create a safer environment for both you and your vehicle.
5. Leave nothing in sight within your car, remove the "Sat Nav" cradle and clean the mark on the windscreen.
6. When you lock your car with the remote look for the light flash confirmation or better still try the door handle before leaving the car.
7. Now you're starting your shop watch your purse, wallet, mobile phone and handbag especially in busy places, don't leave them on display in bags or on counters while you pay, and while you're paying watch that no one is watching you entering your PIN when making purchases or withdrawing cash.
8. Time to stop for lunch or a cuppa, don't drop your guard. Mobile phone on the table, shopping by the chair, wallet or purse visible, coat, jacket or handbag over the chair; if a thief sees it a thief will steal it.
9. Need to off load some of those purchases in the car, look around are you being watched? Back to (5 & 6) above again.
10. Time go home, don't fall for any distractions while you load the car i.e. "you dropped some money" pointing to cash on the ground, holding a map "can you tell me the way to….". While you are engaged the second person steals from your car on the other side. Close and lock your car before speaking to anyone.

Further crime prevention advice see https://www.essex.police.uk/advice/ or ring Essex Police on 101.
If you know who is committing crime or handling stolen property call Essex Police on 101 or call Crimestoppers anonymously on 0800 555 111.
Sent by Kevin Blake to all of Essex
12/9/18
As the autumn nights draw in the tell-tale signs of the empty house become more apparent.
FACT: Most burglars will prefer to target the empty house unseen and avoid any confrontation.
As the days get shorter if you work away from home, or even pop out to get the children from school by the time you return home it may already be dark. A house in darkness says no one is in especially if your neighbour's houses either side have lights on and show other signs of being occupied. If you back onto open farmland or have parking areas or footpaths to side or rear this may be even more apparent.
Create the "Illusion of Occupancy", when its dark make your home look like you are in. Leave lights on or put them on timers or daylight sensors to come when it gets dark. Remember though no one lives in the hall or on the landing so if you leave these lights on supplement these with lights on in rooms that you would normally occupy at that time of day i.e. lounge and kitchen. A carefully placed imitation TV or "Fake TV" can further add to that illusion of occupancy by making it look like the television is on. Some burglars may also listen at windows or letterboxes for sign of activity, so consider leaving a radio on within your home.
Don't forget the outside of your property too, if burglars see that it is lit they are less likely to approach for fear of being seen.
Leave lights on, with energy efficient bulbs it costs very little nowadays and yet may save you lots!
Victim Support, Suite 4, The Chequers, High Street, Ingatestone, Essex CM4 0DG
Registered charity no. 298028 | Company no. 2158780 | victimsupport.org.uk
Return to Police & Messaging Contents page