Henry's Roast
Rotisserie and Grill
Contact Alex
0794 715 8138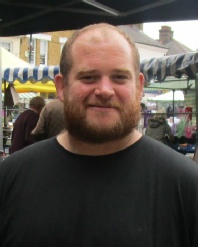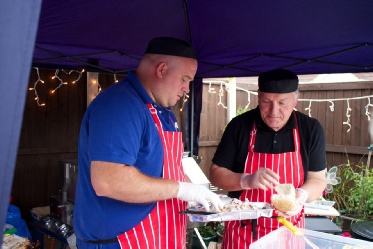 Meet James Westley of Henry's Roast
If you shop in the market on a Tuesday and buy your greengroceries there, the odds are you will have met James serving on the family's stall. We met him there and he talked about his new venture, Henry's Roast. James speaks:
Introduction
We've started this hog-roast business for any event the customers want. We can provide whatever food they want but of course we specialist in hog roasts. We call it Henry's Roast because we can in fact roast anything. I've been in the food business most of my life and I love cooking and I love food.
Scale & Quality
We recently did an engagement party and everyone gave really great feedback. Being a new business all the oven are new, all the equipment is new. As long as we know intended numbers we can basically do any number, up to a thousand, no problem.
We have spent a long time getting our food hygiene rating up to number 5 and I'm very proud of that. We're very hot on cleanliness
Range
Whatever people need we can find a way of doing it. Because every event is unique, what we provide is bespoke and if people come and talk with us and tell us their needs, we can work a price out from that.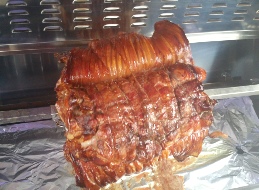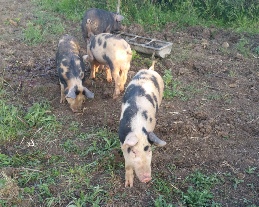 We tend to use shoulder joints of meat for large events, because that way you get a consistent product and a good value product. Obviously because it is cooked on a rotisserie it is a good even cook.
If you want a whole hog roast, up to 50 kilos will serve 150 to 200 people well, with an 8 to 12 hours cooking time. If people want a whole pig we can do a whole pig but the problem with that is that you get a lot of wastage, a lot of bones and the skin of course, but if that's what the customer would like we'll do that for them. Sometimes it's the spectacle, it does look good.
I make my own bacon and anything to do with meat I enjoy.
Time Needed
If we are cooking for a good number of people we like to set up and start cooking 8 to 12 hours before the food is needed because the longer the cook the better the cook.
Special needs
We have a seven acre smallholding in Canewdon so if you want an organically raised pig and you can give us three to four months notice we'll get you any breed you want (within reason) and we'll raise it and deal with the rest.
Come and see us
On the 29th November we'll be providing the roast for the lights-on in the Square afternoon so come and sample us, but otherwise give us a ring.