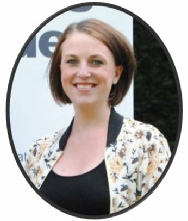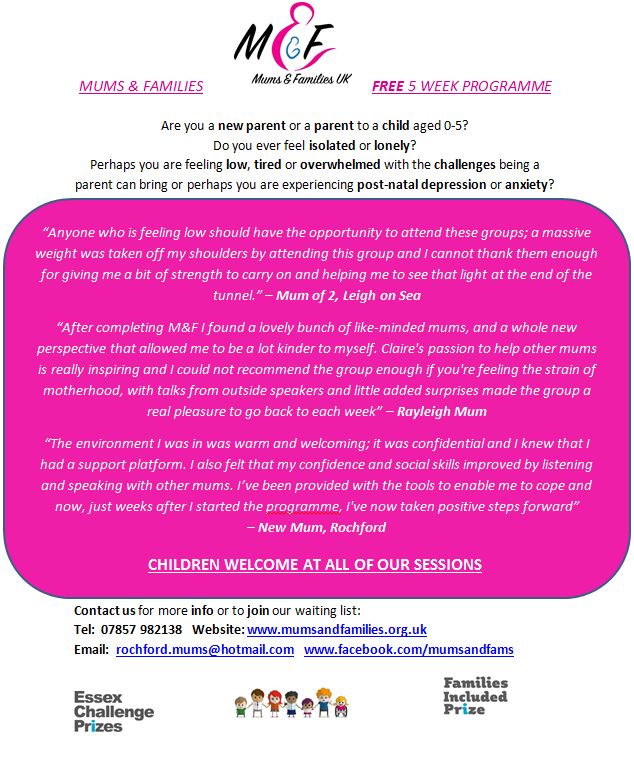 Claire says,
When my daughter was 4 months old, I was suffering with Post Natal Depression and Anxiety. Whilst I had professional help and support to aid my recovery I could not find any peer support in the area or surrounding areas.
Once fully recovered I created a 5 week programme, which was initially delivered at the Wishing Well Children Centre, but now due to high demand for a more neutral environment, we operate this in Hawkwell Baptist Church. The programme has been running since February this year and has already helped families in the community.
I am one of 9 finalists for Essex County Council and Nesta's Families Included Prize which is an initiative looking for ideas/projects/solutions from Essex that involve local families with young children (0-5) in opportunities that enrich their lives, reducing feelings of loneliness/isolation etc. As a finalist I have been awarded £1500 and mentorship to develop the Mums and Families idea/programme and will need to submit a business case and present the case to a panel of 10 judges on 31st January! The winner will receive £10,000 for their cause and also, on-going development help and support.