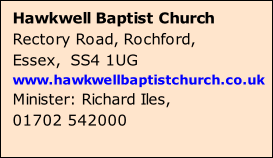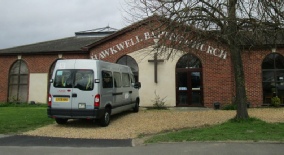 Regular readers of Rochford Life will know we have always been followers of Art Exhibitions around the town, so when Hawkwell Baptist Church put on a display of works by all ages, all focusing on the theme of Easter, we couldn't stay away. Here is a sample of the many varied pieces on display over the Easter weekend. They do say that art is for looking at, but this art is for looking at and thinking about. Artists throughout the ages have been fascinated by the Cross and so it is no surprise that many of these pieces focus on this central feature of Easter. If you come and look, don't rush. Pause and ponder. All ages from the very young to the very old, all with different eyes, different ideas on the one central theme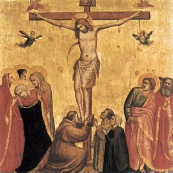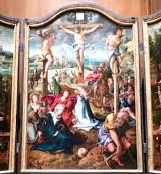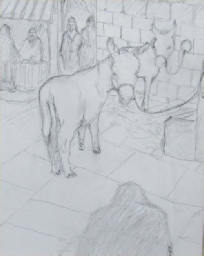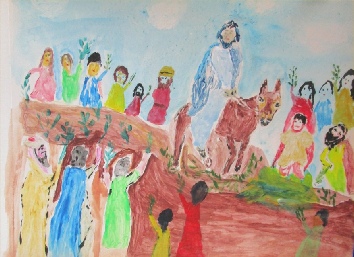 We talked with the Exhibition organiser, Sally Claydon and asked, why the exhibition? She replied, "Well in the last six months we've started an art group here in the church for our community and it has really grown and so that planted the seed of an idea.
We had a lady come and do a quiet day at the beginning of Lent and it was a very artistic, reflective day, and so the idea came that we started Lent in an artistic creative way, so maybe we could finish Lent in a similar artistic creative way.
Hence the idea of an Easter Exhibition which is something we've never done before. We invited all the groups we run, and the groups who use the hall, if they would like to participate in the exhibition and what is here is from many in those groups and we hope perhaps more will feel free to join in next year.
I thought the benefit would be for the people who might come and look round it, but I've seen that it's also been for the artists who have sat and focused on these things and produced something. It's like a form of meditation when you are working on the particular theme of your painting."
Matthew 21 v.7-9
They brought the donkey and the colt, threw their cloaks over them and Jesus got on. A large crowed of people spread their cloaks on the road while others cut branches from the trees and spread them on the road. The crowds walking in front of Jesus and those walking behind began to shout, 'Praise to David's Son. God bless him who comes in the name of the Lord. Praise be to God."
Matt 26:26-28
While they were eating, Jesus took bread, and when he had given thanks, he broke it and gave it to his disciples, saying, 'Take and eat; this is my body.' Then he took a cup, and when he had given thanks, he gave it to them, saying, 'Drink from it, all of you. This is my blood of the covenant, which is poured out for many for the forgiveness of sins.
Matthew 21 v.2ff
Jesus sent two disciples, saying to them, "Go to the village ahead of you, and at once you will find a donkey tied there, with her colt by her. Untie them and bring them to me. If anyone says anything to you, say that the Lord needs them, and he will send them right away."
3: Thursday: Early Evening - The Last Supper
At various places the exhibition has scriptural quotes that cover the piece of work. We have included them here. As with our usual practice we omit names of artists and apologise if your work is not here - there were too many to cover every single piece, but we have sought to give a good coverage. This page will cover the 'narrative works' while the follow-on page will cover the many approaches to the Cross itself.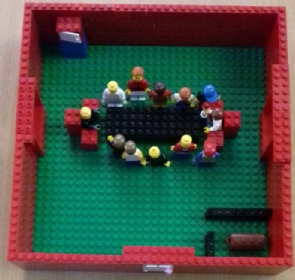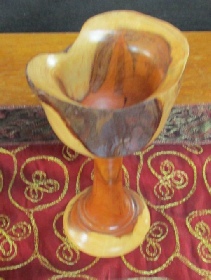 Mark 15:25,26
It was nine in the morning when they crucified him. The written notice of the charge against him read: the king of the jews.
4: Thursday: Later Evening - The Garden of Gethsemane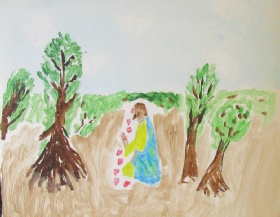 Luke 22:44
And being in anguish, he prayed more earnestly, and his sweat was like drops of blood falling to the ground
5: Friday: Very Early Morning - Before Pilate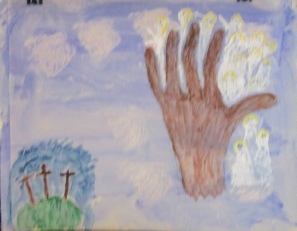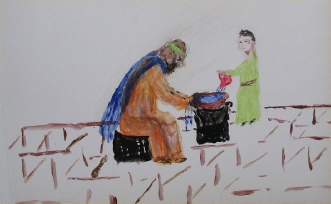 Matt 27:24
When Pilate saw that he was getting nowhere, but that instead an uproar was starting, he took water and washed his hands in front of the crowd. 'I am innocent of this man's blood,' he said. 'It is your responsibility!'
6: Friday: Morning - Crucifixion
Matt 26:53
(Jesus to Pilate) Do you think I cannot call on my Father, and he will at once put at my disposal more than twelve legions of angels? But how then would the Scriptures be fulfilled that say it must happen in this way?'
2: During the Week - Judas' Betrayal

Matt 26:14-16
Judas Iscariot – went to the chief priests and asked, 'What are you willing to give me if I deliver him over to you?' So they counted out for him thirty pieces of silver. From then on Judas watched for an opportunity to hand him over.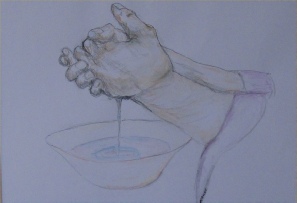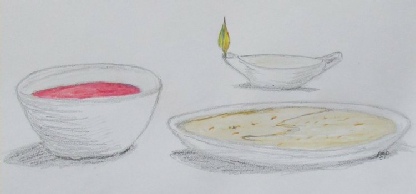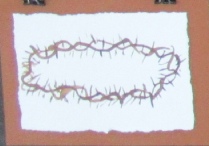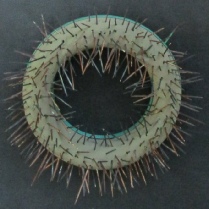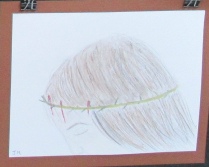 Mark 15:17
They put a purple robe on him, then twisted together a crown of thorns and set it on him.
7: Sunday: Morning - Resurrection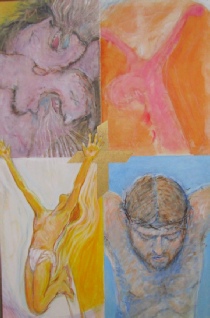 Cries from the Cross
Read: Mark 15:33, Luke 23:46, John 19:28,30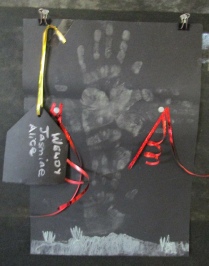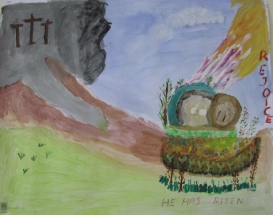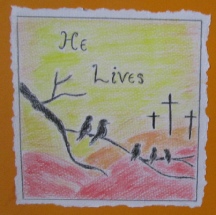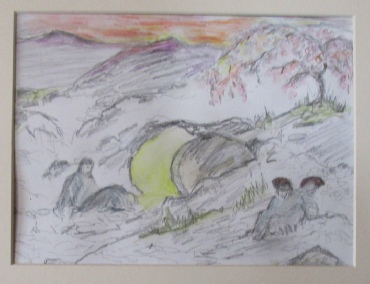 Luke 24:1-3
On the first day of the week, very early in the morning, the women took the spices they had prepared and went to the tomb. They found the stone rolled away from the tomb, but when they entered, they did not find the body of the Lord Jesus.
Matt 28:9
Suddenly Jesus met them. 'Greetings,' he said. They came to him, clasped his feet and worshipped him.
1 Cor 15:3-6
Christ died for our sins according to the Scriptures… he was buried… he was raised on the third day according to the Scriptures… he appeared to Peter and then to the Twelve. After that, he appeared to more than five hundred of the brothers and sisters at the same time