Rochford's Architectural Heritage - P.2
Really Old Rochford: Let's start viewing 'old Rochford' with three buildings that date back as far as the 1300s: Kings Hill, East Street, then Kings Hill Cottage, Old Ship Lane, and then the Old House (or the White House), South Street. Not quite as old, apparently, but worth noting among the older buildings of Rochford are Rochford Hall and the nearby St. Andrews church.
Rochford Hall
Hall Road (possibly (900-) 500 years old)
On the Historic England website you will find, "ROCHFORD HALL and ruins The remains of a very large house now a golf club house, said to have been built circa 1540-50 or possibly C12/C13 origin, with later alterations, additions and demolitions. Red brick, ragstone and ragstone rubble, and mixed rubble, the south east face is plastered, in places the external walls are 2 ft 6 ins thick.
Wikipedia adds, "The manor was originally built in 1216, which is the date carved into an old joist, and some of the arched doorways are original. In its 16th century form Rochford Hall comprised a sprawling turreted manor with a moat and great hall…. It is now privately owned by Rochford Hundred Golf Club where it acts as the clubhouse and is a Grade I listed building
Kings Hill, Rochford
15 East Street, Rochford, SS4 1DB (possibly 800+ years old)
For lots of information and detail go to the British Listed Buildings website, which starts its description of the building as "Circa 1300 or earlier origin with later alterations and additions. Timber framed and rough rendered."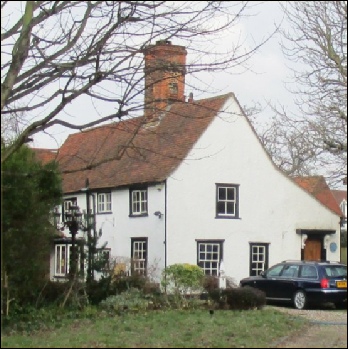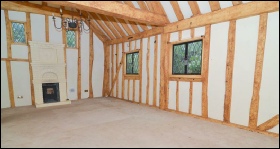 The interior picture showing exposed timber frame is courtesy of the excellent website of rightmove estate agents (March 2016).
Kings Hill Cottage
Old Ship Lane, Rochford, Essex, SS4 1DD (possibly 500 years old)
Described on the Fine & Country website (March 2016) as, "A stunning and unique four bedroom detached Grade II listed period part weather boarded property, that was originally two cottages, dating back to the 1500's." The cottage sits adjacent to Kings Hill.
Because they are privately owned, both this property and Kings Hill itself are only visible from the road, and the cottage in particular is almost tucked out of sight.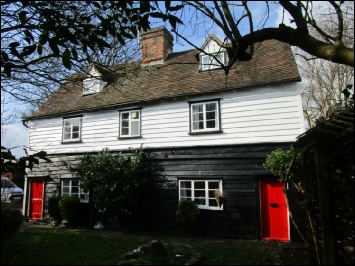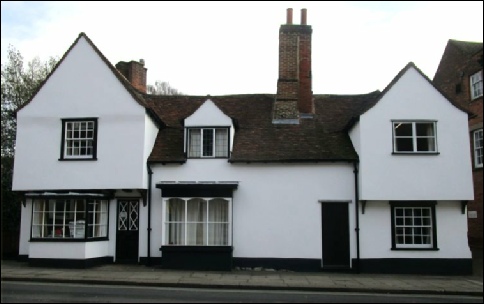 "The Old House" or "The White House"
17 South Street, Rochford (possibly 800 years old)
Described as an impressive 13th Century oak framed house with the Main Hall, being the oldest part of the house which is over 700 years old. (Now used as Council offices)
See our pages on the Old House or the White House as it is variously described where you can see pictures of the stunning interior. The outside really does not convey the beauty of the inside and when there are open days, you are recommended to go in an see this most spectacular of buildings in Rochford.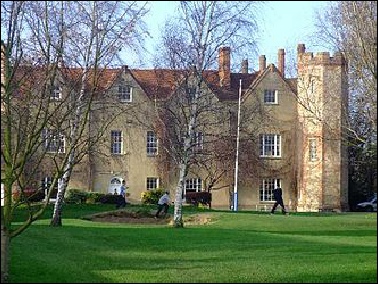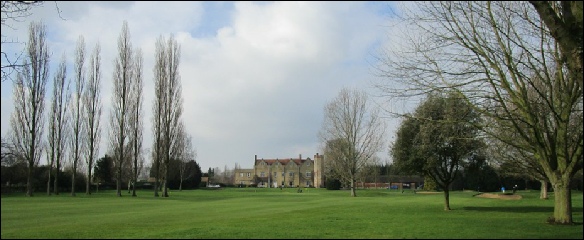 Part of the beauty of the Hall is its setting on the edge of Rochford Hundred Golf Course and next door to…..
St. Andrews Church
The RDC 2006 appraisal document describes this church: "St. Andrews church is large with aisles, built mainly of Kentish ragstone, and predominantly 15th-century in appearance Its most prominent feature is the magnificent late 15th-century brick tower with diaper work. Of interest is the vestry on the north side of the chancel which was probably built for a chantry priest in the 15th century.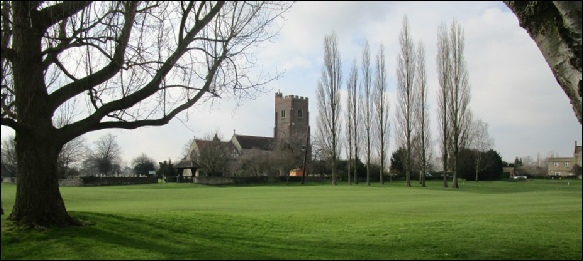 Catching Historical Perspective
For the sake of our American friends - and also to remind ourselves so we don't take for granted what we have around us - we're going to come across, in the following pages, a lot of references to 17th, 18th and 19th centuries (the ones on this page are considerably older) and what we are therefore talking about are buildings in
- 17th century = 1600's i.e. up to 400 years old (early settlements of America)
- 18th century = 1700's i.e. up to 300 years old (1773 Boston Tea Party, 1789 Washington as President)
- 19th century = 1800's i.e. up to 200 years old. (1860 Lincoln, President; 1861 American Civil War)