Rochford's Architectural Heritage - P.6
… and so to The Square: 1. The Present

The panorama above faces north. The west side of the square (left) contains old and new and the east side of the Square is better forgotten! - built in a day when Town Planners either didn't exist or were looking the other way. The evidence of new construction elsewhere around the town suggests that the planners and architects are very much on top of their game today!


The main stretch of the Square, in architectural terms, is perhaps best described as mixed mundane.
Perhaps if we had our more enlightened views on planning and architecture some eighty years ago, together with some philanthropic developers, Rochford might just have held on to something of its history, which today would have been so appreciated. (However the one thing these pages show us is that yesterday individual builders/developers/entrepreneurs give little thought to balancing building size, shape and form with the existing)
Rochford Square also becomes a venue for the weekly Tuesday Market, an occasional continental market and as the venue for an afternoon of entertainment before lights being turned on at Christmas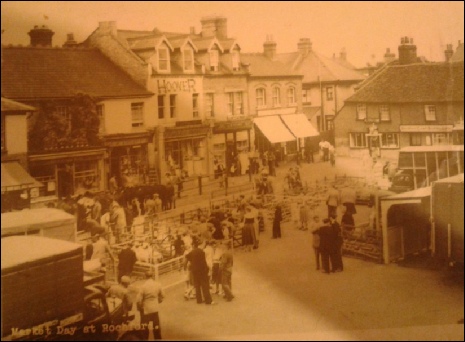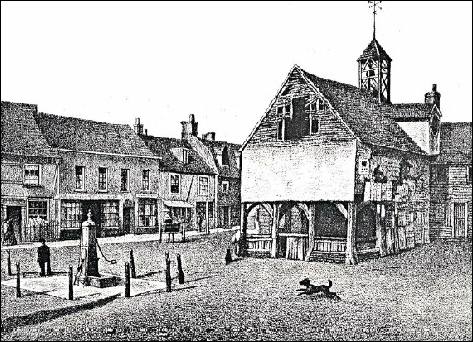 A market house formerly stood in the Market Square, a building of the type open at the ground floor and with office accommodation above.. It is said to have been built in 1707 and was demolished in 1861.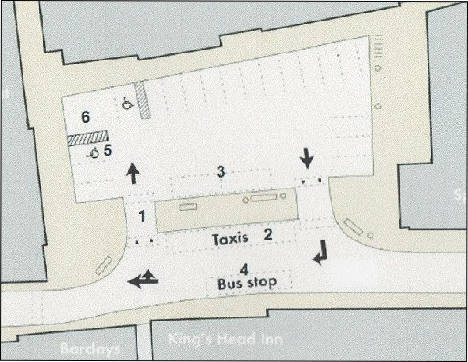 The Square: 3. The Future
In the earlier years of Rochford Life, we produced monthly 'Review' pages covering different aspects of Rochford. One of those covered "The Future of the Square" which you can still find in our archives. It shows the struggles the town has gone through, wrestling with how to maintain an historic square in the face of the cry for more car parking. Included on that were the proposal possibilities for the future of Rochford Square, although with the passing of time these ideas appear to have been shelved.
The Square: 2. The Past
The pictures below (first left one courtesy of the RDC 2015 document - see below) giving a flavour of the past.