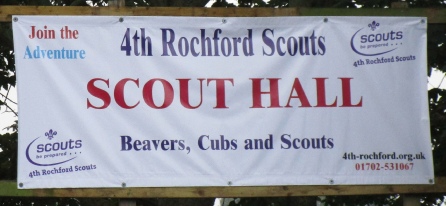 To return to Scouts front page, CLICK HERE
Rochford Scouts - February 2018
(Waitrose Cheque)
4th Rochford Cubs Omega Pack presented with cheque from Waitrose!!!
Thursday 1st February 2018
Our Scout Group were lucky enough to be chosen recently for the Waitrose Green Token Community Matters Scheme.
Sally Holman from the Waitrose in Fosset's Way, Southend, came along to the Scout Hall to present a cheque for an amazing £357 to the Group's Omega Cub Pack.
This will go towards buying the Scout Group a much needed new Kayak Trailer. So, a massive thank you to all the people that shopped in Waitrose and chose our Group for their Green Tokens!